PDF flipcatalogs
eCommerce has never been easier!
Our PDF flip catalogs allow your customers and dealers to place orders directly from your PDF catalogs. All you need is the required PDF documents and the article master - the rest is automatically processed by our software.
The integrated deep-zoom engine ensures a smooth zoom of your catalogs and high resolution of your products. Due to the interactive link between image and BOM the price of each product can be found quickly and easily. The integrated shopping cart allows an uncomplicated order directly from the image.
Convince yourself: PDF flip catalog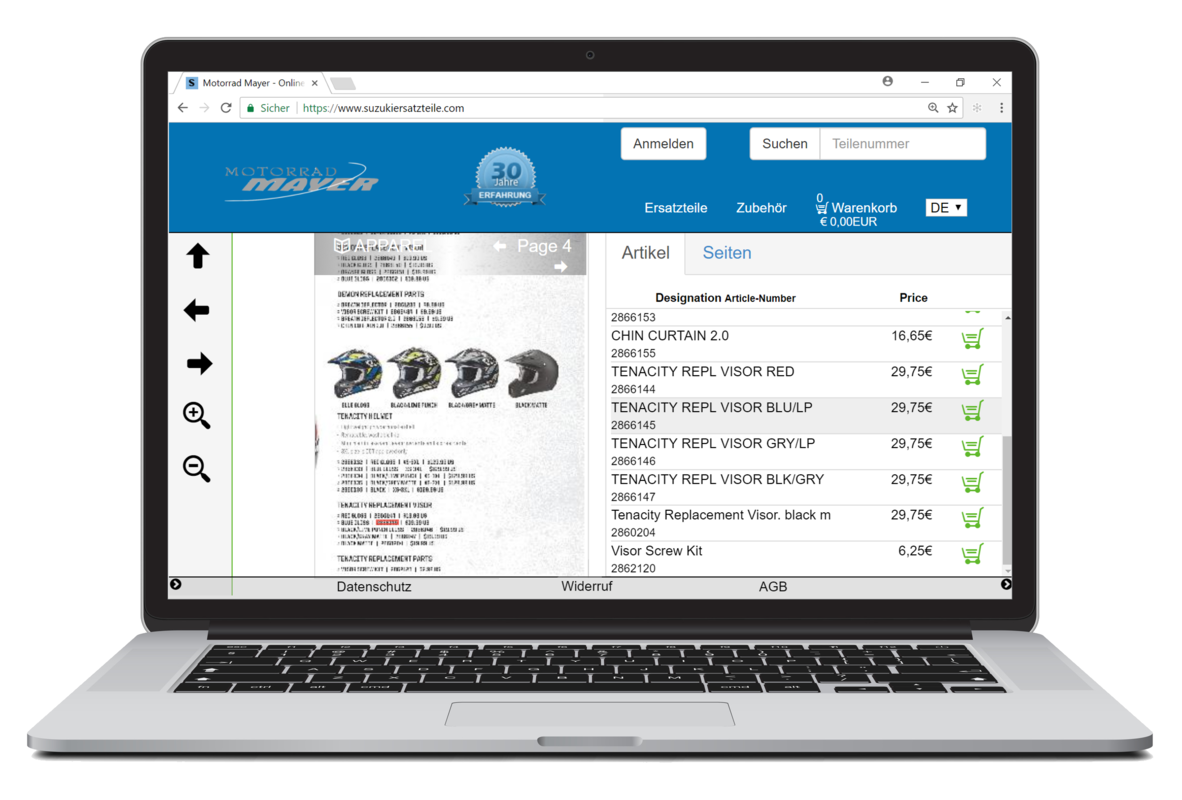 More Modules